Minari is the best film at this year's Sundance. Period. It's the festival's biggest winner, nabbing both the Grand Jury Prize and Audience Award, and a film that everyone will definitely be talking about for the rest of the year, if not decade. What seems like a simple premise, an immigrant Korean family relocates to Arkansas in the 1980s to start their own farm, sprouts into a beautiful story about the strength and support of family in times of trouble and need. A beautiful and universal message that many people will relate to.
The titular "minari" is an herb famous throughout Asia that is said to be able to grow anywhere it is planted. Found alongside creeks and ponds, Minari can be used for anything from seasoning to healing. A universal application and symbol of perseverance, Minari is magical. Stories of assimilating and migrating from a foreign country are hardly new, however, it's the way this story flourishes so confidently in its own identity and effortlessly maneuvers from more serious, dramatic beats, to heartwarming and humorous ones that make it stand out as the masterful work of artistry it is; a story told with care and passion.
Minari's greatest treasure is in its characters; the family we spend the span of, what feels like, an entire summer with. At the family's head is James, played by Steven Yeun, the patriarchal figure in the family. His pursuit for a better life for his family has led the family out of their rough city lifestyle to a rural Arkansan landscape to find their own "garden of Eden." A slow and arduous process ensues as the family struggles to find their footing among the fields and pastures of the agrarian Midwest. The family's youngest son, David, played by the young and prodigious Alan Kim, serves as the family's beating heart and gaze of innocence, always trying to understand the world around him, exploring and learning the limits of his world and his own heart.
Monica, the mother, has been left to make the best of the situation in which she's been placed in, unhappy with the circumstances but making the best of it for her family, and eldest daughter, Anne is having to take on more responsibility within the family, especially once the kids' grandmother, Soonja comes in from Korea to stay with the family. Hardly the archetypal grandmother figure, Soonja adds to the family's already complex dynamic, often being a bit of a nusiance than a help to the already built-up tension within the household.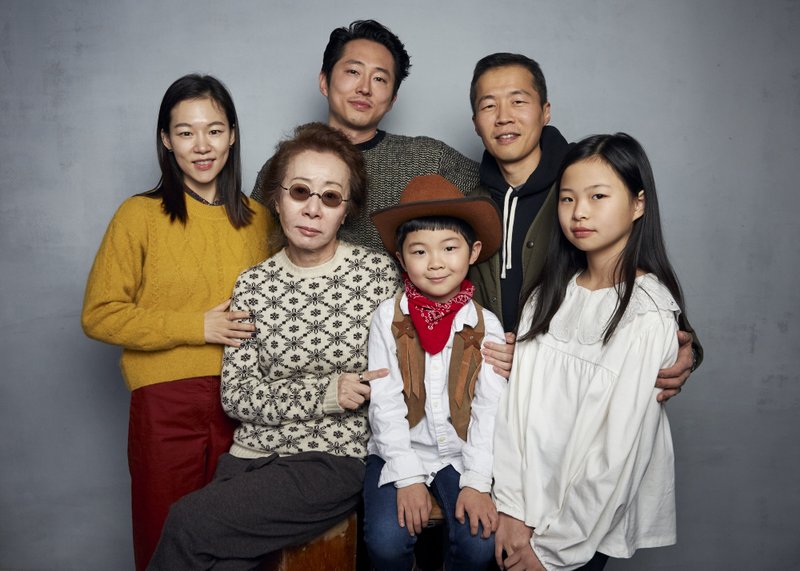 Written so honestly and organically, the film feels almost documentary-like in its structure and pacing, moving along hazily but keeping us engaged as we learn, understand and love its characters. We feel Monica's frustration while also empathizing with James's ambition and perseverance to support and give his family a better life than what they might've had in Korea. David's aimless curiosity and innocence a perfect counter to the insecurity and stress felt from the parents' side.
It's a marvel to me that, for its gradual and steady pace, Minari never drags. It never overextends its welcome, nor does it falter tonally. Each scene, interaction, moment carries weight and purpose. Director Lee Isaac-Chung perfectly balances not only the film's direction and tone, but also the film's culture. The film feels equally Korean as it does American, a characteristic of director Lee himself; having grown up in Midwestern America with immigrant Korean parents. An intersection of Korean culture with American working class values.
Minari is authentic, it's real, it's warm, it's beautiful; masterfully crafted. A crowd-pleaser in the best sense of the word. There's something here for everyone without having to limit itself to appeal to a broader audience. An enduring, timeless story about perseverance, family and overcoming obstacles by keeping those you love most close to you. Indie juggernaut A24 has the rights and will hopefully give this film the royal treatment it deserves. I highly urge everyone to give this film a shot, guaranteed to be one of the best films of 2020.
9 / 10