We've been in 2019 for six months now which means we've somehow made it another six months without the president blowing up the world, another six months' worth of Twitter memes, and six months of waiting for any signs of life from new Frank Ocean music. Still, we've received what I consider to be a substantially healthy load of new, quality music. At least compared to the incredibly slow startup 2018 had. I have a considerable number of songs and albums that will easily make a year-end list and I feel like the best is yet to come. In spite of that, I would like to highlight and discuss some of my favorite moments in music and my top 6 albums from the year so far.
The Mythical and Mighty
In 2019, it seems that every elusive artist that has gone into hibernation sometime in the past decade has reawakened to remind us they're still here and they're still making music.
Vampire Weekend recently released their long-awaited fourth album after a six-year hiatus (we'll discuss that one later). FKA twigs has finally released new music; a single so far, but an album is inevitable at this point. Sky Ferreira is also feeling generous enough to drop her first inkling of music in six years; "Downhill Lullaby" is the first morsel of music from her eternally-delayed, eagerly-awaited sophomore album Masochism.
Frank Ocean, although not releasing music so far, has been making more public appearances this year than he has since even before Blonde dropped back in 2016. He has recently appeared in a few magazines, made his Instagram public, and even walked the carpet at the Met Gala. With no official announcement of an album, seeing him in public reminds us that at the very least, he is at still alive.
With the addition of producer Jai Paul, releasing two tracks after eight years, 2019 has proven to be a mobilization for artists that have dropped highly-lauded projects and then vanished without a trace shortly after. Lorde has also just announced that the "third one's in the oven," which means the musical stars have aligned and I don't know what to do with myself.
The Youngbloods
One of the most exciting things for me every year is waiting to see what new artists will make a splash or which up-and-comers will continue to make a lasting impression on the music scene. 2019 has many talented new faces to talk about and many voices that continue to nurture their growing careers into something truly amazing. Among some of my favorite artists to watch are:
Tierra Whack (above) whose 15-minute visual album Whack World made an impression and found its way into year-end conversations; she's also released a handful of incredible tracks earlier this year.
Billie Eilish who continues to dominate as the newer, edgier somber teen idol that Lorde once was (more later).
ROSALIA, the Spanish flamenco songstress whose second full-length LP El Mal Querer dazzled critics and shook the latin music landscape and continues to drop banger after banger in 2019.
Lil Nas X, creator of the near-miraculous "Old Town Road" which has taken the world by storm and will most likely continue to circulate throughout the summer. His 7 EP drops this Friday, June 21st.
Albums… So Far
With all that being said, I've listened to enough albums to craft a pretty solid list of 2019's best contenders already. Here are just a few highlights:
Injury Reserve – Injury Reserve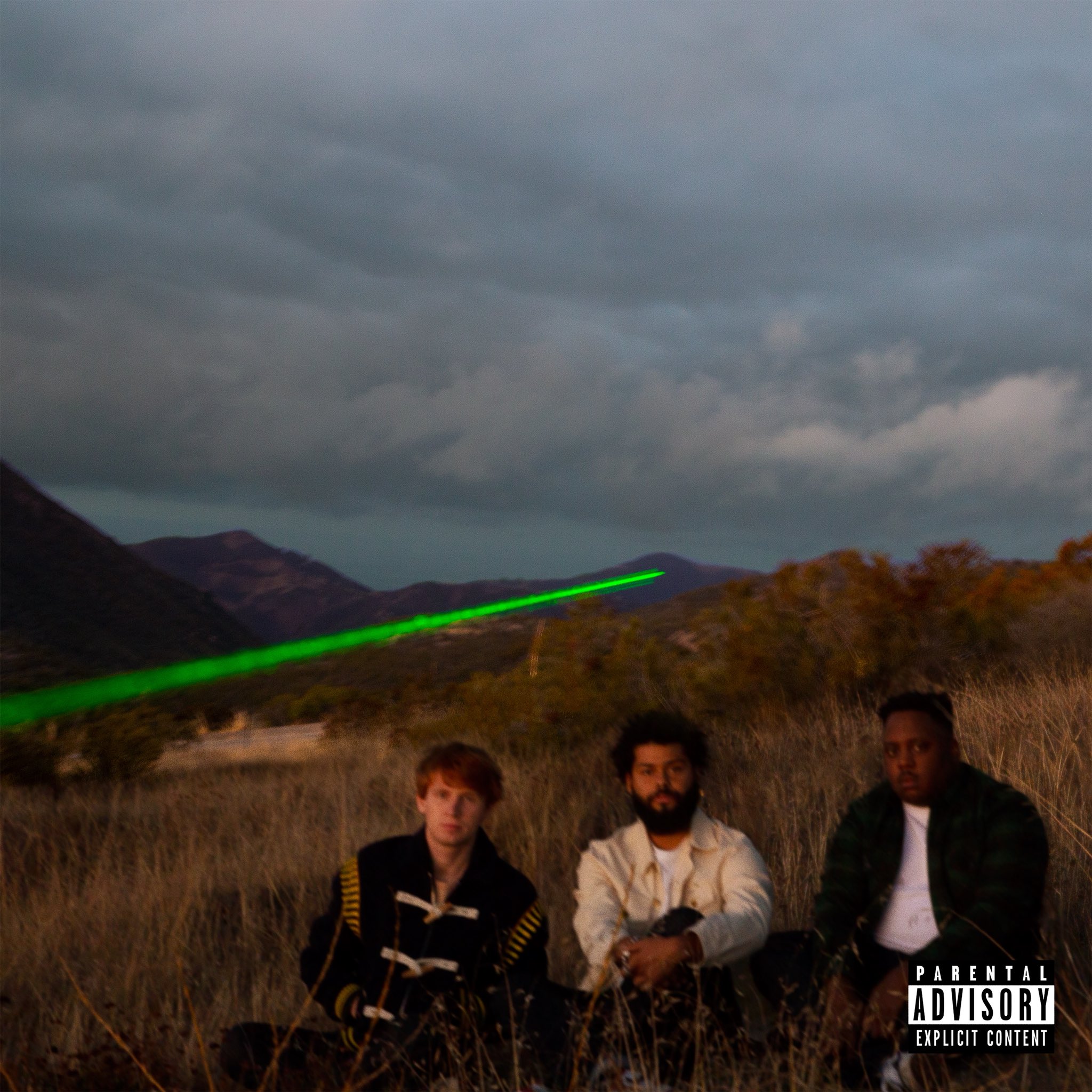 Injury Reserve is a group I've had an interest in for the last few years. In 2017, I listened to their EP Drive It Like It's Stolen and was immediately captivated by the heavy, near-experimental production and insane flow, their style reminiscent of Run the Jewels or a lighter, more accessible Death Grips. When I caught word of their debut album dropping this year, I knew I had to give it a listen and it truly does not disappoint.
This album is an incredibly exciting listen, from the hype and intoxicating opener "Koruna & Lime" to the AI-assisted and cleverly-titled "Rap Song Tutorial", Injury Reserve delivers a sound that's heavy but not entirely overdone or overproduced. My first listen immediately turned into my second listen; once just wasn't enough. The trio flaunts their sense of humor and wit on tracks like "Jawbreaker" and offer more sobering, stripped-back takes on the track "Best Spot in the House"; the diverse sounds and creativity featured throughout the whole record really help sell the prospect and potential the group has. This is my favorite hip-hop release so far this year and I can't wait to see what the group does next.
Favorite Tracks: Koruna & Lime; Jawbreaker; Jailbreak the Tesla; Wax On; Best Spot in the House.
Vampire Weekend – Father of the Bride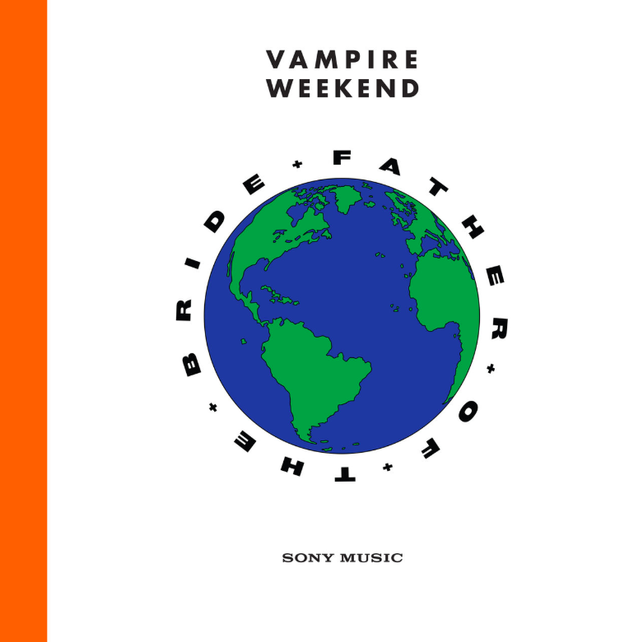 Throughout most of my time in high school, I dismissed Vampire Weekend as just another quirky indie pop rock band that wasn't really my taste at the time. In 2013, the band's third album Modern Vampires of the City was most of what was played from my friends' car stereos and through overexposure, the band grew to be one of the acts I was most excited to hear a new project from. Unfortunately for me, that project wouldn't arrive for another six years. But it's here now.
Father of the Bride sees the band taking on a slightly new, more-vibrant sound than the smoky Modern Vampires. Due in part to the departure of founding member, Rostam, the band seemed to go for a brighter, funkier sound on their new project, and after a six-year hiatus, the album feels like a cheerful homecoming from a friend that took a really long sabbatical to "find themselves". Father of the Bride is a concept album; it's a journey through a technicolor honeymoon in a land of milk and honey. What seemed like a "just okay" album to me at first became entirely irresistible to me with every listen and after a while I wanted to experience it over and over again.
Favorite Tracks: Harmony Hall; This Life; Married In a Gold Rush; Sympathy; Flower Moon; Jerusalem, New York, Berlin
Carly Rae Jepsen – Dedicated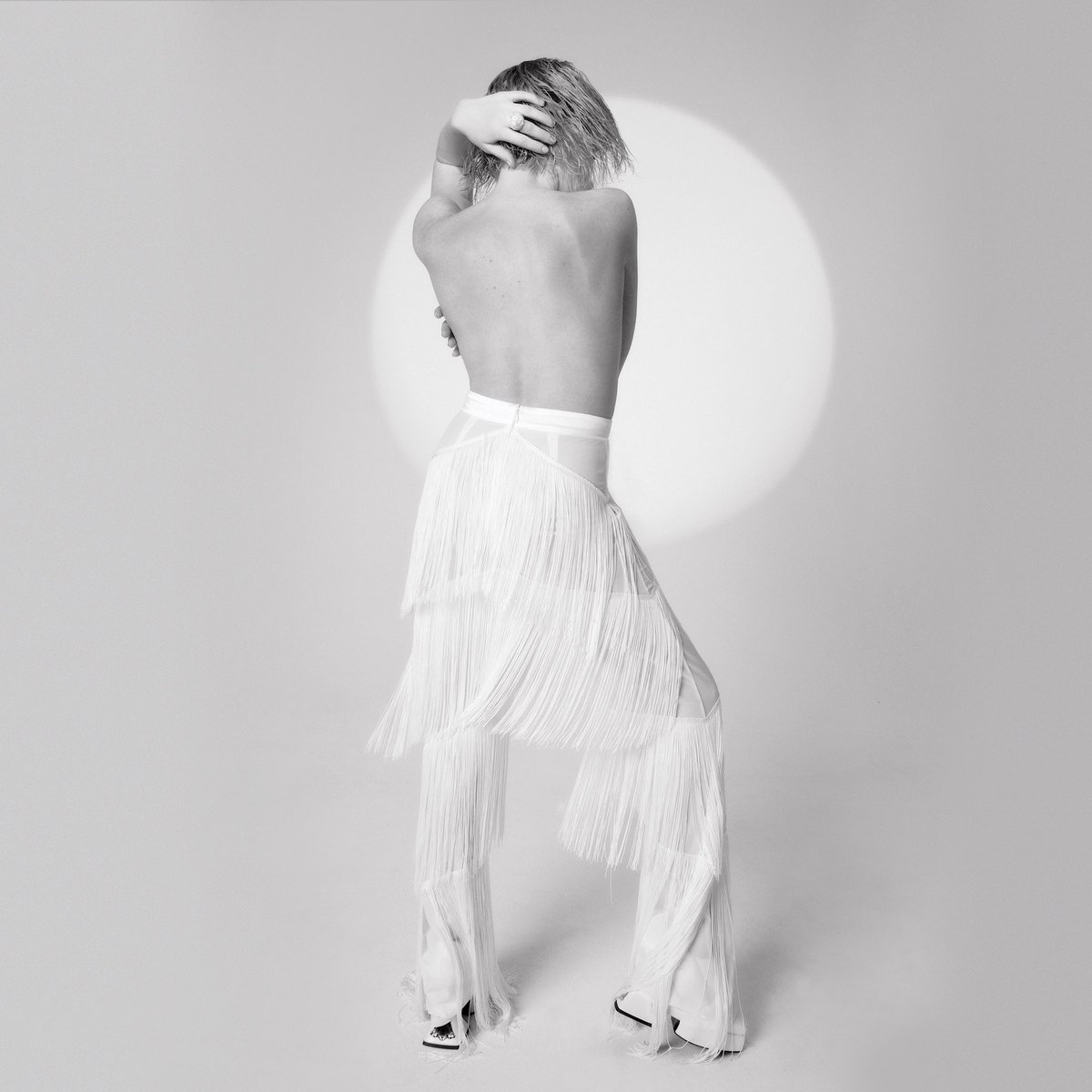 Carly Rae Jepsen has come a long way from her viral 2012 hit "Call Me Maybe". Though she hasn't had a hit quite as massive, her 2015 album Emotion was a critical success that helped find Carly a loyal audience and a spot in the pop halls of fame. On Dedicated, Queen Carly continues confidently in her own groove and delivers yet another consistent record full of synth-pop excellence and insanely catchy hooks. However, on this new project, she sounds more certain of herself and more mature. The choruses are less explosive, but the production is smoother and much more effortless. Even the delivery and progression of the album finds Carly telling more of a story than she ever has, this helps to make Dedicated a more cohesive album. Though the songs are much less in-your-face this time around, she continues to establish her sound and style beautifully while still taking sonic risks and experimenting with different genres on tracks like "For Sure" and "Too Much". Some songs feel familiar, some feel refreshing, but one thing's for sure: Carly is not to be underestimated or overlooked.
Favorite Tracks: Julien; No Drug Like Me; Want You In My Room; Everything He Needs; Right Words Wrong Time; For Sure
Weyes Blood – Titanic Rising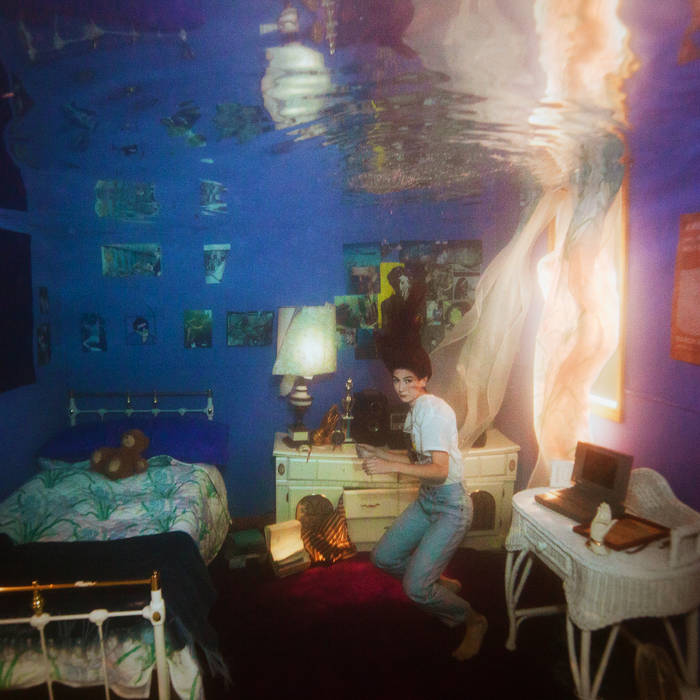 If any music were to be labeled as sounding cinematic, this is it. Having only discovered Weyes Blood earlier this year, I was instantly captivated by her single "Andromeda." I only grew more interested in the album after it turned out to be one of the highest rated of the year so far on Metacritic.
Certain albums take time to grow, while others hit at the appropriate time. Upon first listen, I thought Titanic Rising was well made. It sounded nice but that was about it. A few weeks later, "A Lot's Gonna Change" came on while I was cruising down the highway and it hit.
I listened to the entire album three times that ride and at least once a week since. There's something about how grandiose it feels. The production sounds like it was inspired by film scores. The vocals and harmonies are ethereal, and Weyes Blood's voice is beautifully laid out and interlaced within the sonic fabric that makes up the album. For further proof, just look at the song literally titled "Movies," which features some of the most beautiful vocal work I've ever heard and sounds straight out of the climax of a classic-age drama. Titanic Rising feels exactly how its cover looks: floating in a world being flooded with swelling strings, haunting vocals, and elegant percussion. I love this album more with each listen and definitely see it making it to the end of the year as one of my favorite albums of 2019.
Favorite Tracks: A Lot's Gonna Change; Andromeda; Something to Believe; Movies; Wild Time; Picture Me Better
Billie Eilish – When We All Fall Asleep, Where Do We Go?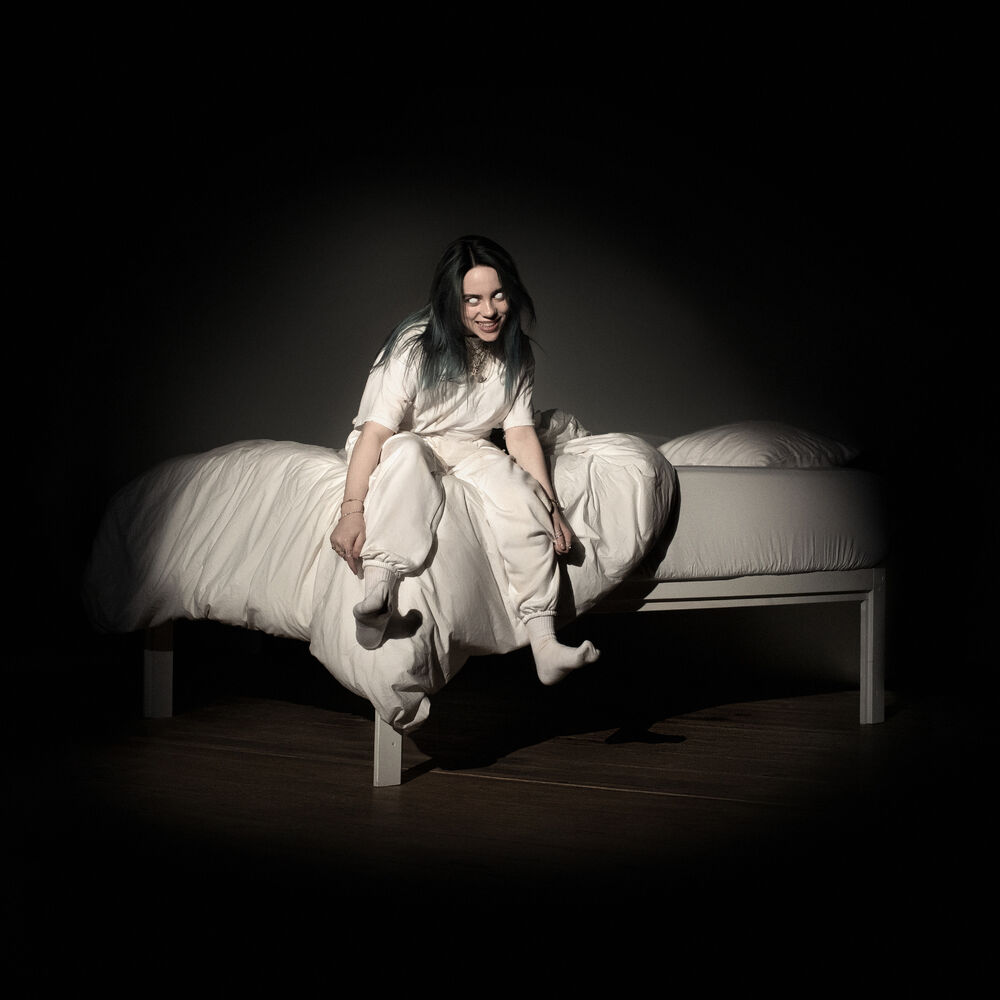 I did not expect Miss Eyelash to go this hard. I kinda liked her debut EP Don't Smile At Me but it mostly slipped under my radar. Though she did seem like a new and edgier Lorde, nothing from the EP really stuck with me; not to mention I was still riding the hype of Lorde's own Melodrama which had dropped just two months prior. This isn't to say that Billie copied Lorde or attempted to emulate her, but the comparisons were too easy. They both had a similar trajectory of the dark and broody teenage singer with heavier productions and layered somber vocals. At the time, however, after many attempts, Billie's music failed to resonate with me.
Two years later, I stand corrected. Having listened to, and liked both the singles "Bury a Friend" and "When the Party's Over" before the album's release; I was curious to see how it would turn out, and truth be told, my expectations were completely blown out of the water. There is not a track on here that slacks or disappoints. The entire album, from the incredibly lax short intro skit "!!!!!" to the rewind at the end, When We All Fall Asleep, is an incredibly cohesive, diverse and well-produced album. It's been mentioned many times before, but it bears repeating that Billie is also just seventeen years old. Co-produced with her brother, When We All Fall Asleep is an album that feels timely but also timeless. It feels like an instant classic full of teenage existential dread, heartbreak, and nonconformity. I've been obsessed with it since it came out and everyone I know that has listened to it is too. The album's rich variety of sounds, from the furious antihero banger "Bad Guy" to the beautifully lush and sorrowful "I Love You," makes this album a journey through Billie's heart, mind, and soul. It's dark and brooding but also tender and heartfelt. I can't get enough of this album.
Comparing Billie to Lorde now is comparing their introduction to pop music as darker/edgier teenagers who both managed to deliver incredible and reflective debut albums that changed the pop landscape. With that being said, if Lorde followed up with Melodrama, I can't wait to see what Billie will bring next.
Favorite Tracks: Bad Guy; Xanny; Wish You Were Gay; When The Party's Over; Bury A Friend; Ilomilo; I Love You
Ariana Grande – Thank U, Next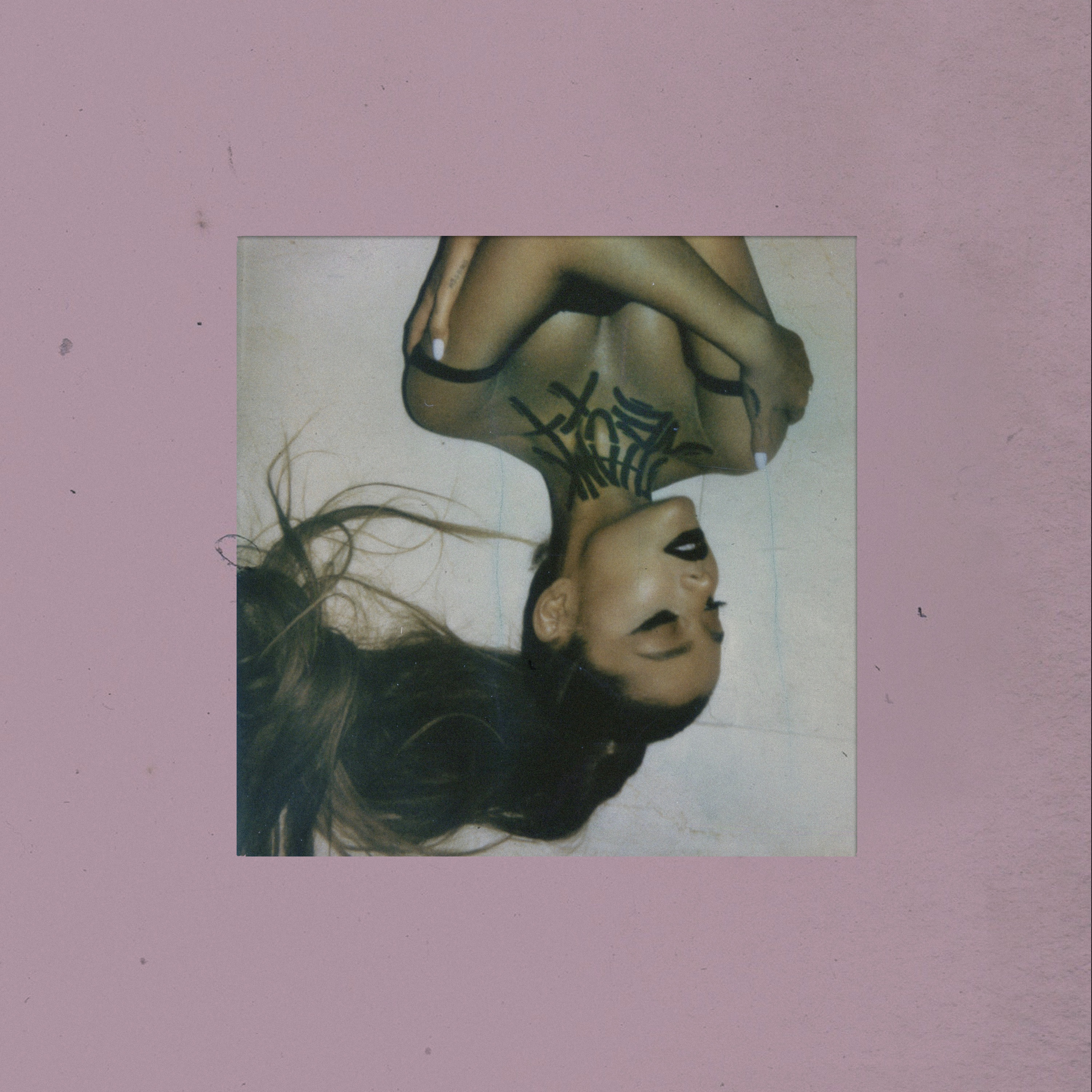 It's been a hell of a time for Ariana Grande. Being the biggest star in pop music and under the pressure of the public eye can take its toll on your own mental health, relationships, and well-being. From a failed (though rushed) engagement, to the passing of ex-boyfriend and collaborator Mac Miller, and dealing with post-traumatic stress from the bombing of her concert in Manchester, Ariana has had a lot of growing and healing to do along the way. It's no wonder she's had so much to say. In September of last year she released the optimistic, love-crazy Sweetener and not six months later released Thank U, Next, an album inspired by and centered around dealing with grief, loss and success inspired by her own failed relationship with fiance Pete Davidson and loss of Mac.
Where Sweetener saw Ariana thriving and attempting to feign happiness while recovering from trauma, Thank U, Next sees Ari using music as her own personal diary where she airs her dirty laundry and reveals what she's gained and lost. Written in the span of two weeks, it's her most personal, cohesive, and best album so far. On Thank U Next, Ariana relies solely on herself to tell her many tales of dealing with heartbreak and grief. From self-destructive habits like excessive shopping on "7 Rings," to pursuing men in relationships on "Break Up With Your Girlfriend, I'm Bored" she doesn't feel the need to play up a facade of innocence, or keep a reputation. To speak more plainly, she just doesn't give a f*ck. On "Thank U Next" she name drops a multitude of exes and talks of finding growth in her failures rather than lamenting them. On "Fake Smile" she rejects the idea of having to fake happiness in the public eye, especially after going through so much pain and loss.
Thank U Next is Ariana at her best, most reflective and honest. It's no wonder it's her most successful record so far, spawning two inescapable #1 hits and being one of the most talked-about records of the year. It's very rare for a record to be not only a massive success commercially, but also critically. If there is an album, song and phrase to properly define this first half of 2019, it's definitely: thank u, next.
Favorite Tracks: Needy; NASA; Bloodline; Fake Smile; In My Head; 7 Rings; Thank U, Next; Break Up With Your Girlfriend I'm Bored
---
Very much looking forward to what the rest of 2019 has to offer. I will most likely be making a list similar to this focused solely on albums or songs towards the end of the year, not sure yet though, guess we'll see when we get there. In the meantime, below is my playlist for some of my favorite songs from 2019.